Victoria Highland Subdivision by Imperial Homes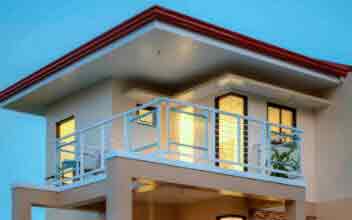 Project Type : House & Lot
Listing Type : Preselling
Units : House & Lot
Price: ₱ 1,100,000 & Up
Address : Sto..Domingo,
Location : Iriga , Camarines Sur PH Victoria Highland Subdivision Imperial Homes Victoria Highland Subdivision Victoria Highland Subdivision Imperial Homes Victoria Highland Subdivision Iriga
https://victoriahighlands.buyimperialhomes.com
Located southeast of Manila, Iriga City is one of the cities in the province of Camarines Sur and is only 33km away from the regional center of Naga City. Iriga City is only 2km away from the slopes of the legendary Mount Iriga on the northeast and has numerous waterfalls and springs found around the immediate locality of the city, a rare occurrence, indeed! Just like the Victoria Highlands, a rare residential development designed with green environment in mind that is built in a 27-hectare prime property owned and developed by Imperial Homes Corporation (IHC), which, since its inception in 1983, has " completed and sold more than 12,000 housing units in 6 housing projects in the Calabarzon Region, Camarines Sur, Camarines Norte, Sorsogon and the Catanduanes area". This company is sure to deliver high-end, middle-market and socialized housing projects with ease and quality anywhere else in the country. Victoria Highlands is a solar-powered community that comes individually in every house unit free of charge.

Victoria Highlands is really rare like a gem in a hay, but highly affordable among ordinary Filipinos. The project is located in Brgy. Sto. Domingo, Iriga City, Camarines Sur. Within the site's immediate 4km radius you could find the University of Saint Anthony, La Consolacion College, the University of Northeastern Philippines, Santa Elena Baras Elementary School, STI College, AMA Computer Learning Center, Santa Maria Josefa Hospital, Our Lady Mediatrix Hospital, Iriga City Hall, Iriga City Central Terminal, Nuestra Señora de las Angustas Parish Church, Iriga City Public Market, BIR District Office, LCC Supermarket, LCC Mall Iriga, Regent Central Commercial Complex, several commercial banks, cinemas, restaurants, fast food chains, convenience stores and various attractions such as the Iriga City Park, a Japanese-themed park and several other important destinations.

Victoria Highlands had just launched its first phase made up of 5-hectare residential development consisting of the Raya Isha house model, a 2-storey Single Detached Townhouse with typical lot area of 70sqm and floor area of 53.33sqm. It has balcony, carport, 2-BR and 2 T&B. The Tiarra Premier house model comes with 2-BR, 1 T&B, with lot area of 40sqm and floor area of 36sqm. All house units have roomy spaces for living, dining and kitchen areas. Each house unit is equipped with a 500-watt solar panel that could power basic appliances and lighting fixtures inside the house. Your home is virtually blackout-free. This clean energy is renewable, safe and sustainable, its built-in battery could store enough energy to power your home at night or several days without sunlight when there is weather disturbance. The usual power grid of local utility, though, has continuous supply of electricity, the solar panel helps to minimize power consumption from the grid.

Imperial Homes Corporation, Victoria Highland Subdivision, House & Lot for Sale in Iriga City, Philippines. For price list, model house, floor plans, payment terms, CHAT LIVE with an agent 24x7. If you're looking to find Imperial Homes Corporation, Victoria Highland Subdivision for Sale, then check here first. We have full details of Imperial Homes Corporation, Victoria Highland Subdivision for Sale updated regularly. Everything you need to know about Imperial Homes Corporation, Victoria Highland Subdivision House & Lot buying process, broken down into stages. Includes selecting a unit, choosing a payment plan and buying your dream home at the right price.
Popular Links
Victoria Highland Subdivision
Victoria Highland Subdivision Location
Victoria Highland Subdivision For Rental Units
Victoria Highland Subdivision Resale Units
Victoria Highland Subdivision Pre-Selling Units
Victoria Highland Subdivision Showroom
Victoria Highland Subdivision Amenities
Victoria Highland Subdivision Price
Victoria Highland Subdivision Contact
Available Units