Casa California Exclusive BF Resort by Imperial Homes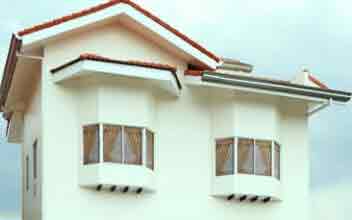 Project Type : House & Lot
Listing Type : Preselling
Units : House & Lot
Price: ₱ 6,678,000 & Up
Address : Talon Dos, Las Piñas City,
Location : Las Pinas , Metro Manila PH Casa California Exclusive BF Resort Imperial Homes Casa California Exclusive BF Resort Casa California Exclusive BF Resort Imperial Homes Casa California Exclusive BF Resort Las Pinas
https://casacaliforniaexclusive.buyimperialhomes.com
Heeding the demand of those who want to have an exclusive and dream come true community, right at the heart of Las Piñas City, Imperial Homes Corporation (IHC) had introduced the Casa California Exclusive, a California inspired architectural design house and lot for sale catering mostly for upgrading and growing families. The Casa is a pure delight of exclusivity and utmost privacy right in the middle of Las Piñas City, the cleanest city in Metro Manila. Inspired by the American sunshine state of California, its houses are adorable and styled in classic architecture yet with modern elements from inside and out. Enhancing romantic and sophisticated lifestyle, this residential development features the finest in man-made marvels integrated with natural spectacles. This high-end development is truly awesome, as its water feature and verdant surrounding naturally cool the environment, with the houses' high-ceiling contour help to invigorate fresh while its cathedral-type windows allow more illumination and natural light to come inside the 2-storey townhouses.

Casa California Exclusive is a brilliant display of great works of art and the finest feat of engineering. The project is located specifically in Brgy. Talon Dos, Las Piñas City, Metro Manila. A site just 11km away from Manila, this southern city of the metro boasts of the its prime location near the corporate center of Alabang and the central business districts of Makati and Taguig's Bonifacio Global City (BGC). Furthermore, further west are some of Cavite's progressive towns and cities like Bacoor and Imus, while the majestic Manila Bay's shore is on the northwest side .

The city itself is a self-sustaining community where several establishments, leisure and entertainment centers, educational and medical institutions and other residential developments surround the Casa. Some of the city's famous landmarks and its adjoining districts that are near the site include the Las Piñas City Medical Center, University of Perpetual Help DALTA Medical Center and School, Las Piñas Doctors Hospital, RITM (Research Institute for Tropical Medicine), Asian Hospital and Medical Center, Moonwalk Medical Clinic, Elizabeth Seton School, St. Francis of Assisi College, Southville International School and College, Philippine Merchant Marine School, Divine Light Academy, De La Salle-Santiago Zobel School, Puregold Las Piñas, Robinsons Place, Star Mall, Alabang Town Center, SM Southmall, Lozada Market, Las Piñas City Hall, Kalugdan Garden Resort, Alabang Golf & Country Club, several banks and fine restaurants and definitely so much more.

The proximity of Casa California from Alabang brings it closer to this district's Filinvest City, the Northgate Cyberzone and other business, financial and commercial centers which housed several local and multinational corporations and manufacturing plants. This job-rich area is less than 4km from the site, a mere 10-minute drive where employment and other business opportunities abound. If you are doing business or employed here, going home is a lot more convenient where you could be with the family in time for dinner. The Casa has also one of the most diverse facilities and amenities which include pocket gardens, swimming pool, cascading rock garden, garden with trellis, grandiose and landscaped entrance gate with guardhouse, 24/7 security, perimeter fence, CCTV surveillance cameras located in strategic places and others.

Imperial Homes Corporation, Casa California Exclusive BF Resort, House & Lot for Sale in Las Piñas City, Philippines. For price list, model house, floor plans, payment terms, CHAT LIVE with an agent 24x7. If you're looking to find Imperial Homes Corporation, Casa California Exclusive BF Resort for Sale, then check here first. We have full details of Imperial Homes Corporation, Casa California Exclusive BF Resort for Sale updated regularly. Everything you need to know about Imperial Homes Corporation, Casa California Exclusive BF Resort House & Lot buying process, broken down into stages. Includes selecting a unit, choosing a payment plan and buying your dream home at the right price.
Popular Links
Casa California Exclusive BF Resort
Casa California Exclusive BF Resort Location
Casa California Exclusive BF Resort For Rental Units
Casa California Exclusive BF Resort Resale Units
Casa California Exclusive BF Resort Pre-Selling Units
Casa California Exclusive BF Resort Showroom
Casa California Exclusive BF Resort Amenities
Casa California Exclusive BF Resort Price
Casa California Exclusive BF Resort Contact
Available Units